My Global Rescue
Projects | | Links: Google Play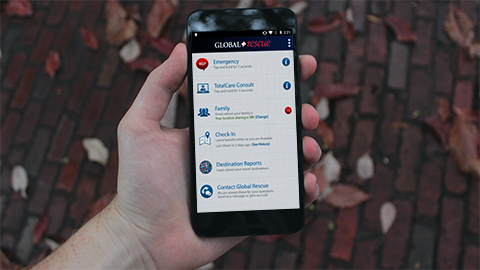 My Global Rescue puts vital medical, security, and rescue resources at your fingertips, anywhere in the world. Our state-of-the-art technology allows you to have face-to-face video consultations with our experts, including critical care paramedics, physicians and military special operations veterans. Using My Global Rescue app gives you 24/7 access to our global operations centers and immediate assistance with your medical and security problems.
Key features
Real-time Travel intelligence, Event monitoring and Alerts
GPS-enabled Asset Tracking and Monitoring
GPS-enabled Check-in
Emergency Notifications
Two-way In-app Messaging
Family Monitoring, Management
Family Geofence Alerts and tracking
Audio/Video Medical Consultancy
Role
As a Software Engineer. When I started working on this app my main responsibilities was to develop Family and Audio/Video Consultancy feature which involves geofencing, family management, and integrating Zoom SDK for Medical Consultancy.After that, I started working on refactoring and maintenance of the app.
Screenshots